CARMATE REINVENTING CAR BUYING
Buying a car can be time consuming, stressful, and even confusing. That's why we decided to reinvent the process. We believe that car buying should be transparent and anxiety free. So we partnered with like-minded dealers to address the primary stress point – the negotiation and haggling of price… and we do it for you.
INSIDER KNOWLEDGE & BUYING TOOLS
Carmate was created to eliminate the time and energy spent buying a car. We handle all the sourcing and negotiating on your behalf, to get you honest and fair prices.
buy with Confidence and peace of mind
Total Transparency.
Get Guaranteed Savings*.
Never overpay.
It's really that simple.
we organize and handle everything
With our industry insight and strong network across the United States, car buying has never been easier. We are excited about helping you buy your next car!
ENJOY even more perks and services
Great trade-in prices.
Competitive finance packages.
Fleet buying made easy.
Free delivery to your door.
what happy customers are saying about carmate
I've been shopping for a car for the past couple of weeks and I must have talked to 20 different dealers in SoCal and the best deal I was able to get just wasn't good enough for me to pull the trigger. Fast forward to talking to Nathan, I literally spoke to him for thirty minutes and he offered me a deal that was better than every other deal I was able to get. Keep in mind this is with me talking to dealers, giving my exact terms, willing to sign the contract ASAP if they agree to my terms and none of them were even close to what I wanted.
Nathan's first offer was better than EVERY SINGLE DEALER offer by quite a bit.
I will happily recommend Nathan to friends and family.
All I have to say is WOW WOW WOW! If I could give 10 stars, I would. Nathan is amazing. The level of customer service and professionalism was next level. The entire process of looking for my perfect car and all of the millions of questions I had during this process was all addressed so professionally and with so much patience. Not only did he find me the most perfect car, but very quickly. If you don't want to deal with spending hours in a dealership haggling over prices and you want the best deal and customer service, you MUST use Nathan. I will def be getting all of my future cars with him!
We've worked with Nathan a number of times to find the best deals for car leases for our family. He provided expert recommendations based on the size of our family and how we planned to use our cars. He arranged for us to test drive cars before we made final decisions. And once we decided, the process was seamless and effortless – a completely refreshing experience after always having to deal with salesmen inside brick and mortar car dealerships. He had our cars delivered directly to our house, we signed the paperwork in our living room, and he even arranged for a rep from the dealership to stop over and go through all the features in our new cars. I'd highly recommend Nathan to anyone looking for a car – he makes a complicated process so simple.
Nathan was awesome to work with! He was able to find me the exact car I wanted which was a huge challenge because even the Lexus dealer claimed they couldn't find one. But he found my beautiful blue Lexus RC 300 F Sport in Nevada had it trucked here (in a super short amount of time), had it delivered to my home by Lexus and I could not be more happy! I have already recommended him to many friends and coworkers.
If you want efficiency, honesty and delivery, Nathan is your guy. I gave him a call and laid out what I needed and he delivered the car the next day. I wish I would have known about him sooner. I sure could have used him in previous purchases & leases.
I have no doubt that I will be calling him for my next purchase. If you want hassle free, time saving experience, call Nathan.
The process was quick and easy. Nathan and Nissan of Carson gave me an opportunity to lease a vehicle from them even though there are various areas on my credit report that needs improvement. Nathan had great follow through on all of the logistics from the initial contact to the purchase and the finally the finances related to the purchase. I felt appreciated and respected as a customer and would highly recommend this this broker to anyone but especially for those in need of a reliable vehicle but having credit that isn't stellar. They even added additional rebates to help me out with my monthly payment. Thank you Nathan for all of your hard work!
Absolutely the most seamless effortless process I have ever encountered. Nathan was direct, the dealership was direct. I seriously showed up to the dealership apart from signing some paperwork Jump in the Car and drove off into the LA sunset. If you are looking to buy a car seriously Call this Business for above Average results. You will be surprised after the experience and it will forever change you perspective of the Car buying experience for the better. If you have any doubts just Let your heart be your Guide ….
Nathan literally makes buying a car as simple as it can possibly get. He does all of the dirty work and negotiating for you so you never have to deal with the shady salesmen. I don't know how he did it, but he got my payments lower than employee pricing on the exact car I wanted!!!
Now I referred one of my girl friends to Nathan when every dealer was denying her because of her credit. He got her approved, signed, and delivered her car same day! Will never use anyone else. He's not so bad on the eyes either 🙂
Instagram has returned invalid data.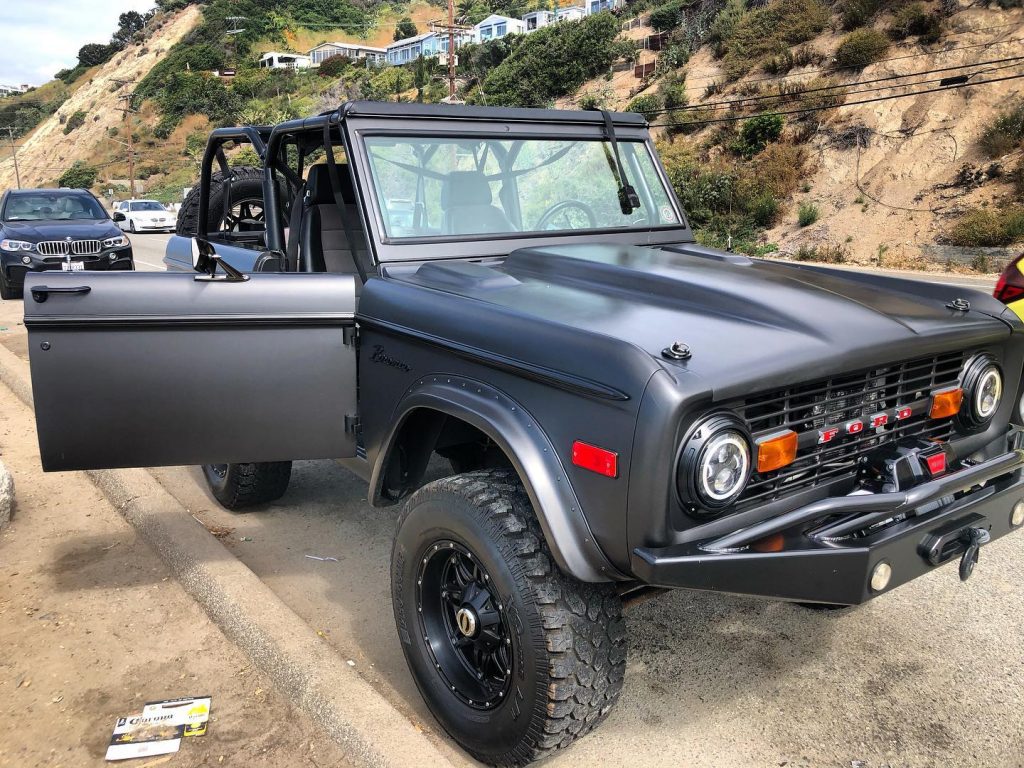 contact your mate
CarMate was created to eliminate the stress, time and energy needed to purchase a car. With over 15 years in the business, we have built a strong network and connections to help find, negotiate, and deliver your next car.
GET STARTED NOW!